Do you struggle with having successful DJ gigs in bars?
Or did you recently book your first bar gig?
If so, then this article is for you. In this article, I identify some tips to become a successful bar DJ. If you start implementing these tips, you will begin to see an immediate impact and have better results.
Tips to Being an Awesome Bar DJ
Through my experience as a DJ, I have found out that certain things can make or break a bar gig. Skipping any one of these tips could have negative consequences, so follow along carefully.
Things to Do Before the Gig
1.  Find out who is the person in charge.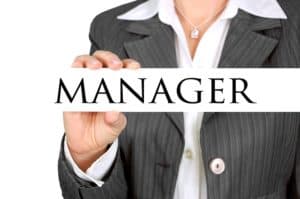 Whether it is the owner or the general manager, it is crucial to find out who will be in charge of the bar the night you are the DJ.
Whether you like it or not, this person is your boss for the night. Establishing open lines of communication and having a positive relationship with this person is essential.
2. Find out all the relevant information.
You need to find out all the important details regarding the night.
Here is a list of critical questions that you should know the answers to:
What time do you start?
What time do you finish?
Is there a band?
Will there be a DJ there before or after you?
How much is the pay?
When will you be paid? Usually, you will get paid at the end of the night. If this is not the case then find out when you will get paid.
The more information you have, the more you can be prepared for the night so you can meet and exceed their expectations.
3. Find out the type of music that is usually played there.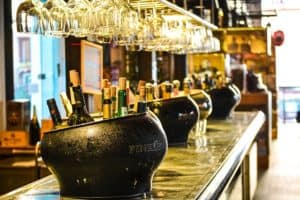 Usually, people go to bars with an expectation of what they are getting into on that night. They enjoy the vibe, the music, and the crowd. So finding out the type of music that the bar typically plays will help you in building rapport and trust with the audience.
Once you have their trust, then you can take some risks musically.
Also, if you ask the owner about the music, they will generally fill you in on other details about the night.
4. Find out if there is a "Do Not Play" list.
Often, bar owners and managers have a "Do Not Play" list for individual nights. Sometimes it is an entire genre, or even a specific artist.
As a DJ, I know that it is hard to hear that you can't play a specific song. Especially if everyone is requesting it or you know it will be a hit. But if the person in charge doesn't want something, do not play it. They pay the rent for the bar, the bills, and you.
Playing a "do not play" song is a surefire way not to get invited back.
5. Make a checklist of what equipment is needed.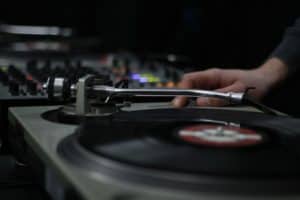 Every bar has different types of equipment for you to use. Find out the specific gear that they have and what you will need to bring with you.
Sometimes you will need to bring your full setup, and sometimes you will only need a laptop.
Once you know what you need to bring, make a checklist of all the equipment. Forgetting an essential piece of gear is very stressful and could quickly end your night before it even starts.
6. Organize your music for each specific bar.
With the information you have found out about above, it is time to make sure your music is up to date.
Gather all the relevant tracks and make sure you have the most recent hits. I usually like to make a specific crate for each bar I play. It helps out a lot.
What to do at the gig
7. Get there early.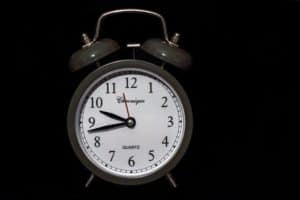 It is normal to be nervous on the day of your gig. To minimize stress, get there early.
Not only does this make a great first impression, but it also gives you time to settle in. Take a walk around the bar and check out the crowd. Grab a drink or some food. And take your time setting up.
Rushing only creates stress and starts off the night on the wrong foot.
8. Find the person in charge.
Find the person in charge and reintroduce yourself.
Go over all the details again and make sure that nothing has changed since you last spoke.
Also, find out where you will be setting up.
9. Introduce yourself to the staff.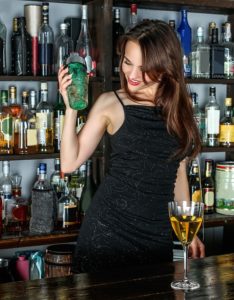 Usually, the staff of a bar is like a family. They typically spend a lot of time together in and out of work.
Getting to know them and be friendly with them is vital to your success in the gig.
Plus, there are perks. The bouncers will help you out with loading in your gear. The bartenders will hook you up with drinks. And they will give you tips about the crowd and small details that you may have missed. Most importantly, if they like you, they will put in a good word to the manager.
Regardless, the staff works hard to make the night go smooth and they are often underappreciated. So be grateful for all that they do for you.
10. Lower Your Expectations and Have Fun.
Newer DJ's tend to have ridiculously high expectations. They expect the dance floor to be packed from the minute the music starts until the end of the night. That is not always a reality.
High expectations cause a lot of stress when they are not met. Eventually, you will understand that there is a flow of the night, and every bar is a little different.
Once you realize that all you can do is try your best, you can have fun and enjoy yourself. If you can enjoy yourself, the crowd will ping off that and have fun too.
I wrote about having high expectations in this article here. Check it out, especially if you are a perfectionist.
What to do after the gig
11. Clean up after yourself.
After the night is finished, make sure to throw out all your trash and bring your glasses and dishes back to the bar.
No one likes to clean up after you, and your mom isn't around. Leaving the DJ booth cleaner than when you got there shows a lot about you.
Finally, make sure that you have all your gear packed up and didn't forget anything.
12. Go over the night with the person in charge.
After you are all packed up, find the person in charge again.
Ask them how everything went. Find out what went well. Find out if there are areas that you can improve on for next time. Honest feedback is precious. So make sure you listen to it.
Finally, thank them for the opportunity to be their DJ again.
13. Get Paid.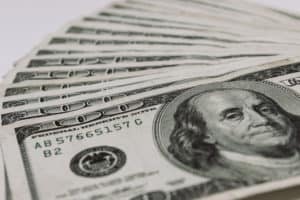 Make sure that you get paid, and that it is for the amount that you had discussed.
If you went over everything and got the relevant information, as I discussed in step 2, then this should be easy.
If you did not, then this can be a difficult situation.
14. Thank everyone.
I can not say it enough; being grateful is very important. Thank the bartenders for their service. Thank the bouncers for their help. And thank the manager again for everything. As a result, people are more likely to help you because it is appreciated.
Being grateful will lead to more gigs.
 Conclusion
Getting DJ gigs in bars is an incredible opportunity and is a lot of fun. The more bars you spin at, the better you will get at them. Eventually, the above steps will become second nature on your path to mastery.
In the meantime, start implementing these key points, and you will be better prepared to be a successful bar DJ. Therefore, you will be on your way to a better career.

DJ Scotty Knows has played the hottest venues in NY and NJ. As a DJ since 2012, he plays both bars and private parties and is always trying to connect with the crowd. He also loves producing and experimenting with international sounds.